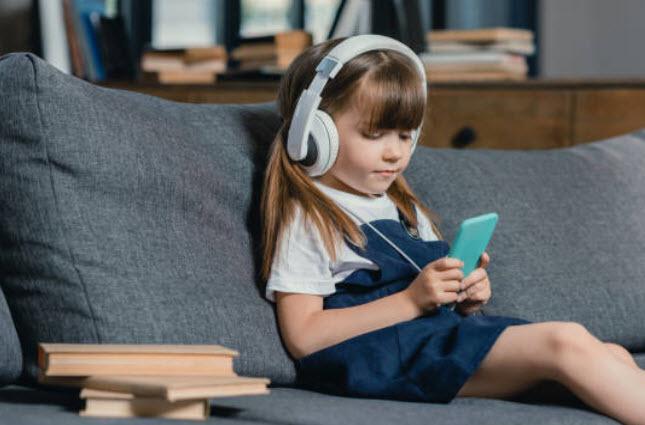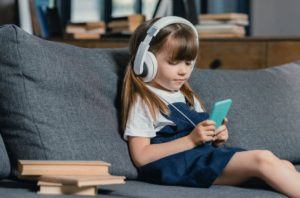 Books are doorways to magical worlds, and listening to a professionally recorded audio book can be a wonderful, immersive experience. 
Audio books are a great solution if you're too busy to read a book, want to listen to an audio book while you're doing housework or driving to work, don't like reading books due to vision problems, or get bored reading children's stories to your kids.
Stories encourage fantasy, imagination, and curiosity in kids. Creative people are more successful in life and business, according to Inc. magazine.
However, audio books are expensive, so it's no wonder many people search for free audio books online.
There are several places where you can legally get free audio books including famous bestselling books.
1Librivox.
Librivox has a big online library of public domain audio books read by amateur readers.
What are public domain/creative commons audio books?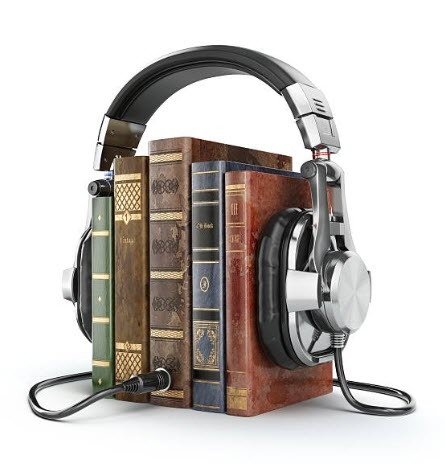 These are books which were published long ago (over 80 years ago) and are no longer copyrighted by their authors.
(You can read Wikipedia's in-depth explanation of public domain books and audio books.)
Librivox and other similar public domain audio book sites have kind volunteers who spend their time for free reading out loud public domain stories and turning them into audio books.
The cons are: Most of these audio book recordings are terrible quality with hissing microphones, background noise, or read by boring narrators, narrators with hard to understand accents, or narrators who slur and cough etc. 
The pros are: These audio books are free to stream online and on YouTube. You won't get into any legal problems for downloading this free audio books and you won't get your computer infected either. You can find all sorts of classic audio books. You can listen to specific chapters without having to download the entire audio book.
Librivox was the first site to make free audio books from public domain books.
There are many more sites and free audio book apps, however, most of them just republish Librivox's recordings (with ads to make money). OpenCulture is a site like Librivox which shares public domain audio books.
Archive.org is a public domain website where anyone can upload images, documents, videos, and audio recordings.
You can find many Librivox recordings on Archive.org, however, it's harder to search for the recordings and find all their chapters than on Librivox's website.
2
Lit2Go Audio Books
Lit2Go is a small free online library of various abstract stories and poetry audio book mp3 recording. 
You can download the audio book along with sometimes an accompanying PDF. 
This is great if you love poetry or want to learn English. Go here to see their free audio book library.
3Audible.
Audible has full-length, bestselling audio books read by professional narrators (even celebrities!) in any genre, and UNLIMITED romance audio books. More on that below.
Best FREE Audio books with Audible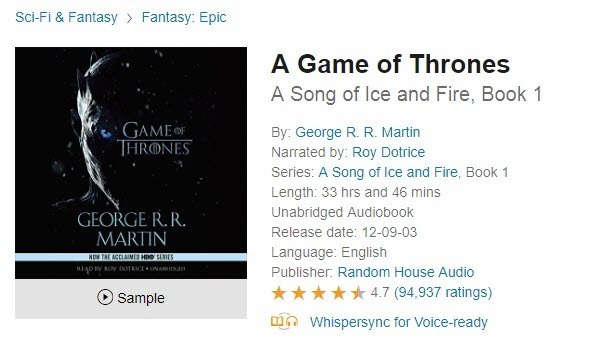 Audible has a HUGE audio book library with thousands of audio books in every genre.
Audible has audio books from bestselling books for adults, teens, and kids.
If you want to enjoy a great book read by an awesome narrator or voice actor, this is the place to go.
How to get the free audio books? 
Get a FREE 1-month Audible trial.
With your free trial, you can listen to 2 full-length, free audio books in any genre and UNLIMITED free romance audio books!
All you need is a valid credit card to get a free 30-day Audible trial.
Some people get Audible for free for years by using many cards to get free 1-month trials. Please don't do that! It's not nice.
Why is Audible the best resource for full-length audio books?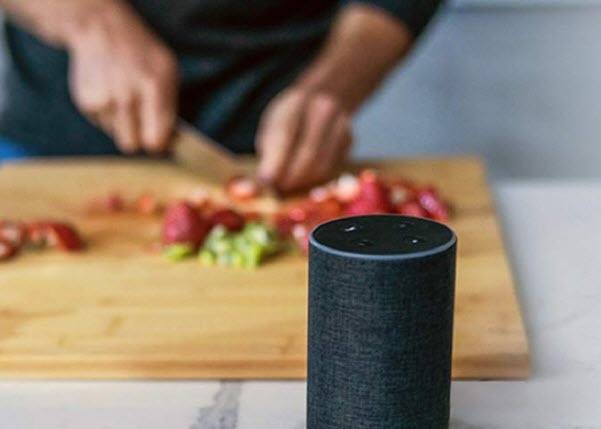 Audible has professional narrators and even some famous celebrities and voice actors reading their audio books.
You won't get bad quality audio book recordings here full of background noise, microphone hiss, kids whining in the background for dinner, or a super boring reader who keeps falling asleep in the middle of sentences.
You can listen to free audio books online without downloading them or download them and sync them to all your devices.
Amazon's Whispersync is great if you also have the matching kindle book and want to move between listening to a chapter and reading some pages yourself. Whispersync updates your current location in the kindle book based on how far you listened to the audio book recording and vica verca.
What kind of audio books are there on Audible?
TONS of audio books in every genre! You can find fiction audio books, fantasy books, famous business and self-help audio books, audio book stories for kids, and all sorts of audio books for adults in every genre.
Famous titles in Audible's audio book library include:
Listen to FREE mystery thriller audio books online

A Game of Thrones audio books.
50 Shades of Grey audio book.
Ready Player One audio book.
The Hobbit by J. R. R. Tolkien audio book.
The Outsider audio story by Stephen King.
Becoming by Michelle Obama audio story.
Stephen Fry's Victorian Secrets.
Can't Hurt Me by David Goggins.
Educated by Tara Westover.
Have a Nice Day by Billy Crystal & Quinton Peeples.
Born a Crime by Trevor Noah.
When the Wolves Bite by Scott Wapner.
Harry Potter audio books by J. K. Rowling.
Dr. Seuss audio books for kids.
Percy Jackson and other audio books by Rick Riordan.
The Chronicles of Narnia by C. S. Lewis audio books.
Before We Were Yours audio book by Lisa Wingate.
Where the Crawdads Sing by Delia Owens.
Of Blood and Bone by Nora Roberts and Year One audio book.
1984 by George Orwell audio book.
Mystery & thriller audio books by John Grisham.
A Wrinkle in Time story audio book.
And TONS more quality audio books and bestsellers!
How does Audible work?
You can listen to your audio books from any device including a Kindle tablet, a mobile phone, or a computer.
Audio books you purchase are yours to keep forever. They don't expire.
Even if you CANCEL your Audible membership, you get to keep the audio books! How nice is that?
How do I listen to Audible books?
Start your free 1-month Audible trial.
Browse Audible's selection of featured audio books or search for a specific audiobook you want to listen to.
Click the big orange button to get the audio book. If you're on a free trial, you won't be billed for 2 audio books (and unlimited romance audio books). If your free trial ended, you'll need to purchase a monthly subscription or pay for the individual audio books you want.
Start listening to the audio book!
If you want to listen to your Audible audio book on other devices, you'll need to download and install the Audible audio book app (you'll first need to create an account online before you can use the app).
How much does an Audible membership cost?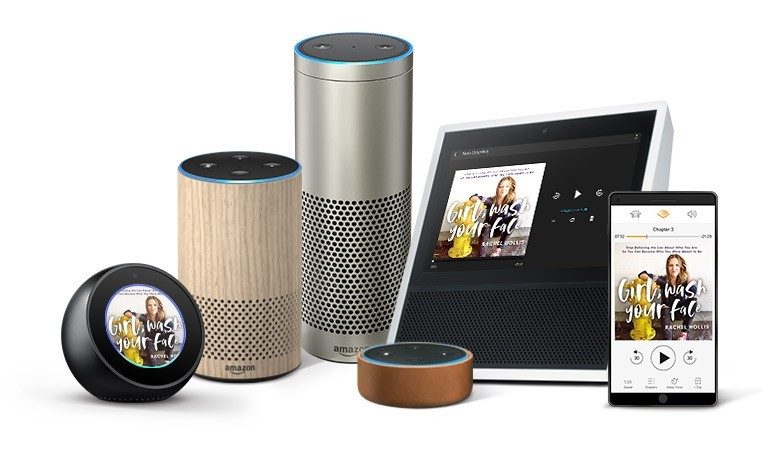 Audible charges $14.95/mo which includes 3 free audio books.
Audible credits for free audio books roll over and accumulate, so if one month you were too busy to listen to books, you can listen to more books the next month. 
If you want to buy more audiobooks, as an Audible member you get 30% OFF additional audio books. You can also buy credit in bulk at a discount price. 
Can I return Audible audio books I didn't like?
Yes, if you didn't like an audio book you heard, you can swap it for free for another one!
Which means, if you didn't like 2 of the 3 free audio books you got that month with your membership, you can return 2 and get another 2 free ones included without paying any extra.
(Note: Please don't abuse their audio book returns system. Some people get endless free audio books each month by doing this swapping trick.
However, it harms the audio book creators because they don't get paid for people who listened to their audio books and then returned them. So if you want to support the authors, don't do it!)
Do Amazon Prime members get Audible audio books for free?
Not really. Amazon Prime members get access to a pool of 50 free Audible audio books similar to the Kindle Lending Library. This is a very small selection of audio books. If you don't like the specific audio book genres or audio books Amazon gives for free, you're out of luck.
Read this article about how to listen to the 50 free Audible audio books with Amazon Prime.
Beware of Audio Book Free Mp3 Downloads Online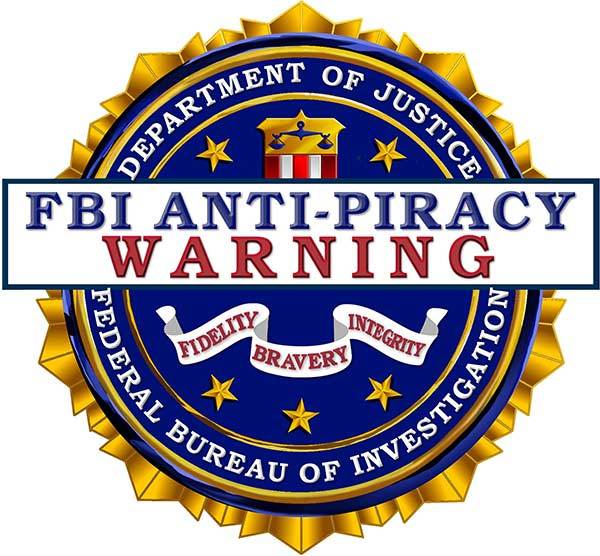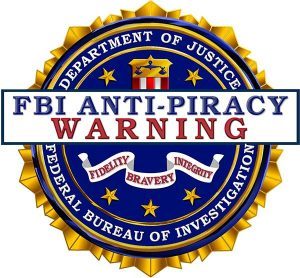 Some people go to illegal torrent sites to download free audio books because they don't know it's illegal.
Torrent sites are illegal piracy websites. The audio book downloads on torrent sites are stolen goods. By downloading stolen goods, you are engaging in illegal activity (called a cyber crime by the FBI).
Under DMCA Legislation, section 1204, you could be fined up to $500,000 fine and/or get up to five years imprisonment for downloading a SINGLE stolen audio book online, and fined up to a $1,000,000 or up to 10 years imprisonment for every additional audio books you download illegally.
Plus, if you download a free audio book mp3 from a torrent website, you are likely going to get numerous viruses on your computer and maybe even get your computer compromised. 
Can I Listen to Free Audio Books on YouTube?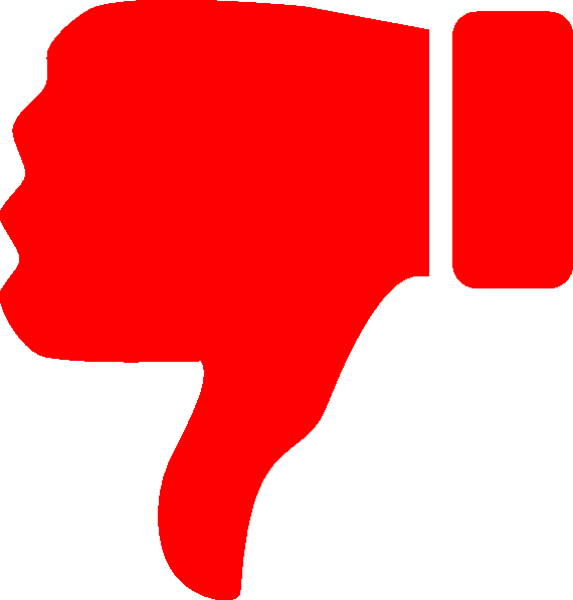 There are many YouTube channels with "free audio books" which you can stream on YouTube. While a few audio books now and then might be original creations by the channel owner, this is very rare. Most of these audio book recordings on Youtube are also stolen/pirated and uploaded without permission.
Copyright owners fight these illegal uploads and most of the time the recordings are taken down within a few days (or even hours).
Sometimes, you might start listening to a few free chapters from an exciting audio book and then suddenly not be able to listen to the rest because those chapters were already taken down.
While you can sometimes find some nice audio books to stream on YouTube, it's usually a big waste of time (can take hours) to hunt through thousands of junk recordings made by amateurs and bad quality ripped off recordings or audio books missing chapters.
If you want to listen to legal public domain audio books based on classics, here is a link to Librivox's channel.
Questions about Streaming Audio Books Online
Many people have similar questions about audio books and Amazon Audible. Here are some helpful questions and answers.
Do Amazon Prime members get FREE Audiobooks?
In 2016, Amazon ran a special one-time promotion to get more people to learn about Audible. During that promotion, Prime members got a free Audible audio book.
Currently, Amazon Prime members do not get free audio books.
If you want to get free audio books, you'll need to join Audible for a free 30-day trial.
Yes, they do! They have thousands of bestselling audio books and audio books from famous authors including John Grisham, J. K. Rowling, Diana Gabaldon, Michelle Obama, Stephen King, Tina Fey, George Orwell, Jeff Kinney, James Patterson, Agatha Christie, Nora Roberts, Veronica Roth, Dan Brown, Rick Riordan, J. R. R. Tolkien, C. S. Lewis, George R. R. Martin, Tara Westover, Danielle Steel, Jeff Kinney, and TONS more!

Which free audiobook app is best?
The Audible audiobook app is by far the best because they have a HUGE audio book library, bestselling books, famous readers, and great quality audio books.
Before downloading the Audible app, you'll need to first create an account on Audible.
What are the best romance audio books of the year?
After you join Audible you can browse their huge collection of 42,000+ romance audio books.
Audible has a bestseller list where you can see the most popular romance audio books, as well as Editor's Picks section where you can see Audible's favorite romance audio books.
What is an audio book?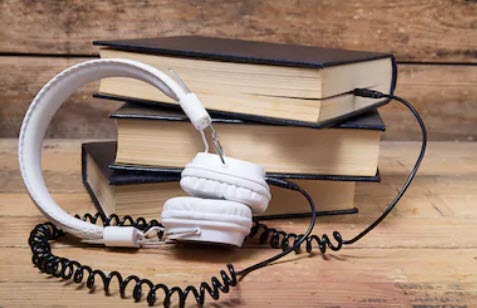 An audio book is a recording of a person reading a book out loud.
Public domain audio books are read by unprofessional readers, in their own home, with usually mediocre gear.
A professional audio book is recorded in a quiet studio without any background noise, with a professional microphone and recording gear, and read out loud by a professional reader.
Some audio books (called cinematic audio books) have special sound effects (rain, thunder, wind howling etc.) to create an immersive experience and are sometimes read by a few voice actors.
You can read an in-depth history of audio books on Wikipedia.
Other names for audio books including talking books, voice recordings, an audio story, and a book read-out-loud.
What is an abridged audio book?
If a narrator reads the entire book out loud, the audio book is called 'unabridged'. If the reader only reads some parts of the book in order to make the recording shorter, the audio book is called 'abridged'.
Do you have to pay for Audible books?
You can listen for free to 3 audio books per month with an Audible membership. If you don't listen to audio books one month, the credits roll over so you never loose your credits. 
If you just use your Audible membership credits to listen to audio books, you don't have to pay for Audible audio books. Also, the 2 free audio books you stream during your free Audible trial are free to listen to.
If you want to listen to more audio books than you have credits for, or if you want to listen to audio books without an Audible membership, then you'll have to pay for the audio books on Audible.
What does it mean to stream an audio book online?
Streaming is the act of listening to something from the internet without downloading it.
Audible members can stream audio books or download them to any device and keep them forever.
How does Amazon Audible work?
Audible has a huge audio book library. You can listen to the digital audio books on any device and even stream the audio books offline. If you start listening to an audio book on one device, you can easily resume listening to the audio book exactly where you left off.
Go here to start your free Audible trial and listen for free to audio books.
How to listen to Kindle books on iPhone?
With an Audible membership you can listen to Kindle books which have an Audible narration on any device including your iPhone. Here's how:
Join Audible.
Download the Audible app onto your iPhone.
Listen to any Audible audio book you want on your iPhone!
Can I read an Audible book on Kindle?
Yes, you can! You can easily switch between reading a Kindle book or listening to an Audible book in your Kindle reading app.
How long is the Audible trial?
The free Audible trial is 30 days long. It's a fully-featured 1 month membership.
How can I cancel my Audible membership?
Log in to your Audible account on desktop.
Go to the Account Details page.
Navigate to "View membership details" section.
Click Cancel membership at the bottom of this section.
Follow the on-screen instructions and steps.
If I cancel my Audible can I still listen to audio books?
Yes, you can! Even after your trial month expires or after you cancel your membership, you can forever listen for free to audio books in your library (i.e. audio books you downloaded or purchased).
Why listen to Audiobooks?
Listening to audio books is a great way to entertain yourself while during boring household chores or commuting to work. Instead of getting annoyed sitting in traffic jams, you can listen to a wonderful story. 
If you have an parent or grandparent who is blind or has poor vision, an audio book is a great way for them to enjoy hearing stories read out loud to them without straining their eyes.
People who work all day in front of the computer, prefer audio books because it doesn't strain their vision like Kindle books, eBooks, or physical books do.
If you have kids, playing a children's audio book to them is a fun way to pass time and entertain them while you're busy doing other things like preparing dinner. Listening to a story encourages imagination, which is much better than just sitting your kids in front of a TV show.
Audible Reviews from Readers
Didi likes listening to English language audio books because it's a good way for her to improve her English and hear how words are pronounced properly. Audio books are a great way to learn another language. If you want to learn Spanish, Italian, or any other language, search for a foreign language audio book in Audible's audio book library.

Jennifer Stephens is an audio book addict. She prefers to listen to audio books than read physical books to give her eyes a rest after working all day in front of the computer. In fact, she's more productive when listening to an audio book because she wants to keep listening to it and therefore walks her dog farther or does more housework.

We hope this article helps you know more about the Audible trial and how to legally listen to free audio books online. Enjoy!