Wikimedia is running a FREE to enter worldwide photo contest with $1,000 in prizes!
The contest is called Wiki Loves Folklore and is focused on images which depict folklore, local life, dances, culture, events, mythology, and local food.
Who Can Enter this Photo Contest?
Anyone from anywhere in the world can enter.
Accepted submissions: 
Photos
Videos
Audio files
There will be 18 winning Pictures, 1 winning video, and 1 winning audio recording.
What are requirements for the Wiki Loves Folklore Contest?
Anyone from all over the world can join this contest! You can submit images taken from any type of camera or smartphone.
Wikimedia is a database of creative commons images.
All the images you submit to this contest will be public domain/creative commons.
Meaning, anyone is free to use them for articles, videos, blogs or anything else.
What Prizes do Winners of the Wikimedia Photo Contest get?
Winners receive cash prizes in the form of a gift card.
1st prize: $400 USD
2nd prize: $300 USD
3rd prize: $100 USD
Top 15 submissions: $10 USD each
Best Video: $25 USD
Best Audio prize: $25 USD
Top uploader for images: $50 USD
Wiki Loves Folklore Postcards to top 500 Uploaders
T-shirts and Certificates to International Team
Go here to enter the free Wikimedia photo contest.
Wikimedia Photo Contest Submission Deadline
Wiki Loves Folklore Contest Submissions starts on February 1st, 2020 and submissions end on February 29th.
Winners will be announced on April 14th, 2020.
What Type of Images Can I Submit to this Photography Competition?
These are the types of images which Wikimedia is looking for and which you can submit to their contest:
Folk dances and music including myths, folklore and traditions, folktales, local fairy tales, legends, ballads, traditional song and dance.
Local folk activities, games.
Local clothing and costumes.
Folk cuisine. Special foods eaten and found locally.
Folk theater and plays, games
Local seasonal events and activities.
Local artworks, paintings, sculptures.
Folk religion and mythology.
Here are some example images: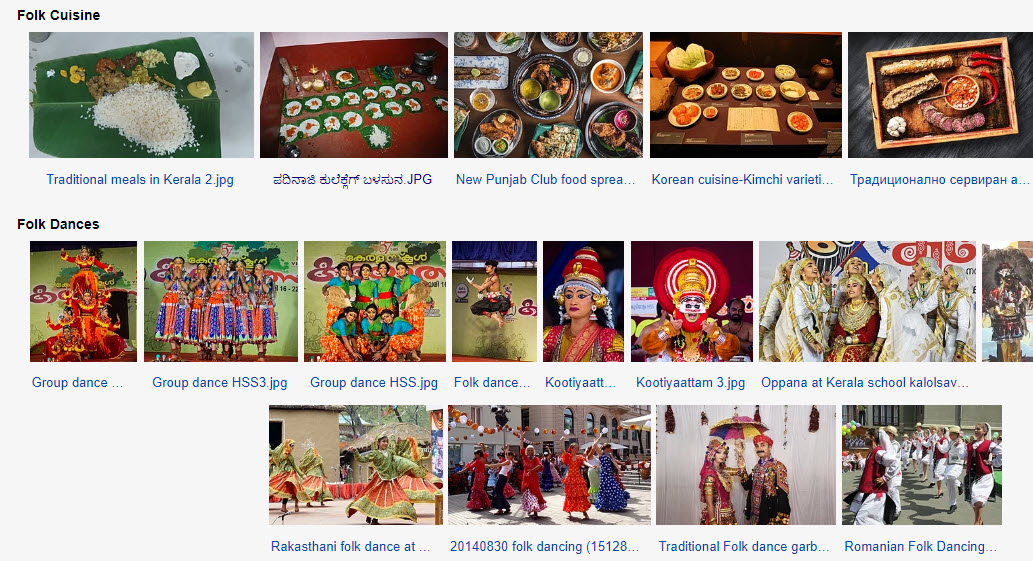 Good luck, we hope you win this photography contest!