Babies are a big expense. Babies need clothes, baby food, toys, wipes, lotions, diapers… Diapers cost on average $960 per year. 
30% of moms in America can't afford to even buy the basics such as baby diapers. 
Luckily, there are many places where you can get free baby stuff online.
On this page, you'll discover the best resources for free baby stuff samples, and free products for babies and moms.
You can save a lot of money by getting baby stuff for free.
You can get free diapers, wipes, baby food, baby clothes, baby toys, and even expensive products like baby strollers, baby carriers, and baby car seats for FREE! And if you get a free product which you don't need, you can gift it to a friend or sell it on eBay.
Free Baby Box with Products worth $35!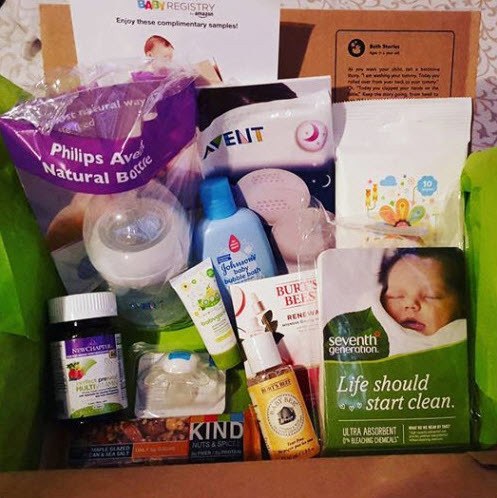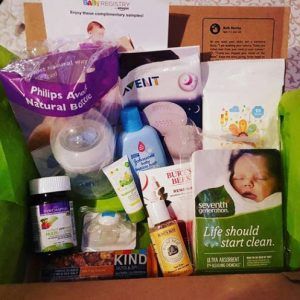 Did you know you can get a free baby box with baby stuff from Amazon?
All you need to do is make a free baby registry on Amazon to get a baby box with baby stuff worth $35. They'll ship the box to you for free. No costs involved at all!
The box includes a free baby bottle, free baby lotions and creams, free baby food, and free baby diaper samples!
(A baby registry is a wish list of items you want. You aren't required to buy them.)
Anyone can make a baby registry even if you are still pregnant or gave birth even 3 years ago.
You can even ask your relations to help you out and make free baby registries and then give you the boxes of free baby stuff they get.
In 2018, Amazon had different terms to get the free baby stuff requiring one to be a Prime member or spend $10 from one's registry. Now in 2019, all moms can get this baby box for free! Hurrah!
Free Electric Breast Pump!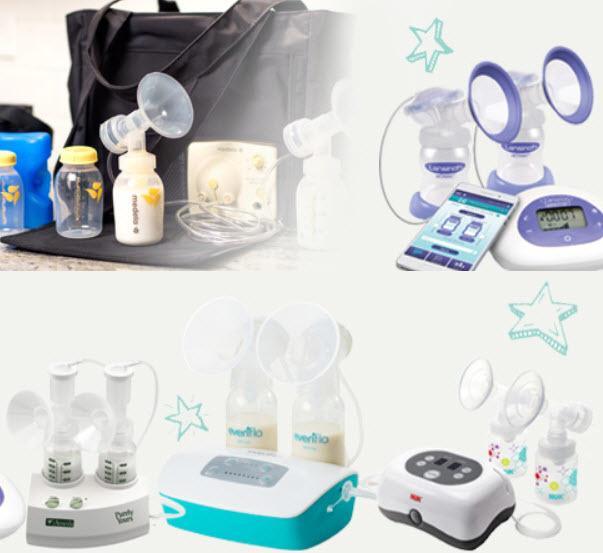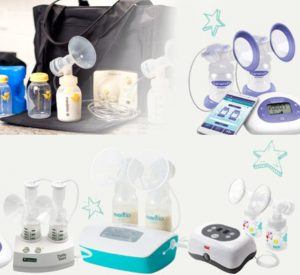 If you are nursing/pumping, here's a great place to get a 100% FREE, high-quality, electric breast pump from a top brand!
You can choose whichever FREE breast pump you want from their large selection. It even comes with accessories and a pretty bag.
How does it work? Aeroflow is a durable medical equipment provider specializing in helping moms get a free breast pump through insurance.
(Meaning, if you have insurance, you could qualify to get a free breast pump.)
Go here to request your FREE Breast Pump.
Free Monthly Baby Product Samples & Daily Sweeps!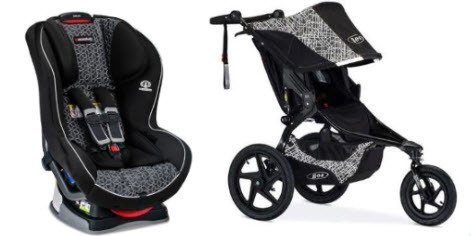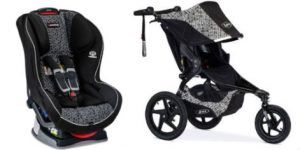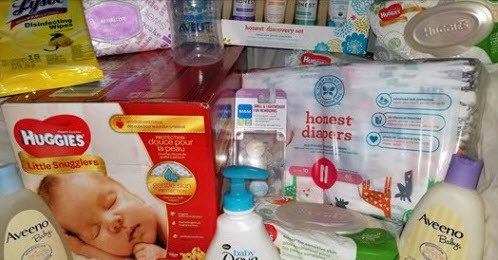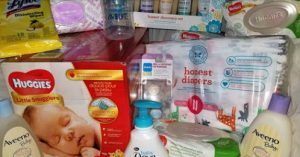 EveryDayFamily is one of the largest, most popular communities for moms with over 2 million members.
When you join for free, you'll get FREE baby product samples EVERY MONTH from TOP brands!
The website also runs DAILY FREE to enter sweepstakes with GREAT prizes including cash, expensive baby carriers, baby strollers, baby toys, hundreds of baby diapers and more! You can win something every day.
You'll also get great coupons and savings each week.
Join and get FREE baby stuff each month!
Box of Free Baby Stuff Samples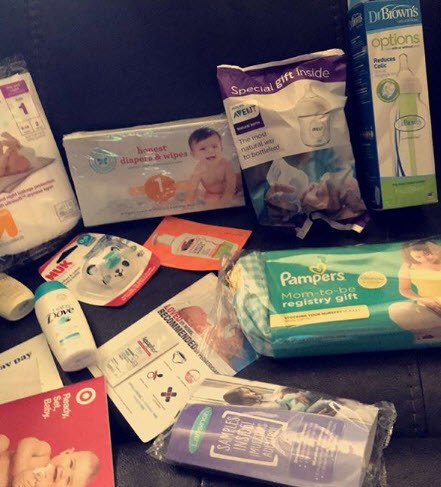 On this website, you can get FREE baby product samples from top brands.
You can request as many samples as you want.
You can get free baby healthcare products, free baby diapers, free baby food and more!
Signup and request the free baby products you want.
Tons of FREE Product Samples for Babies & Moms
Here is another great resource for free stuff for babies.
Go here to get various FREE samples of products for moms and babies from top brands.
You can get a box of baby diapers, baby wipes, baby lotions, baby toys, and baby food.
FREE Baby Stuff worth $200!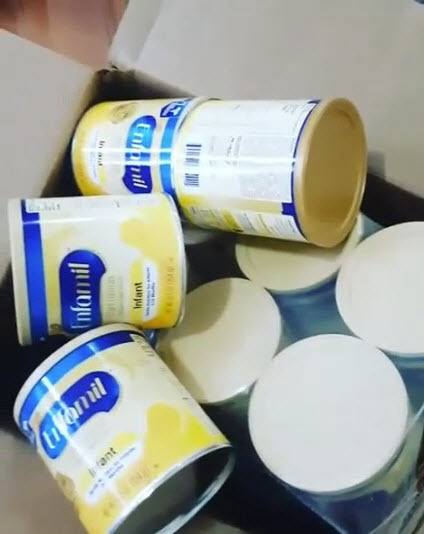 Join this website to get free baby products worth $200!
The free baby stuff box you'll get comes with free Gerber baby formula food, a free baby bottle, free baby monitor, free baby bib, free baby diapers and wipes, and more. It's free to join and the signup is pretty fast.
How does it work? In return for the free baby stuff, you'll need to write a review about each product you get. This is why brands give away so much free stuff on this website, because they need reviews for their marketing campaigns.
Get FREE Diaper Samples!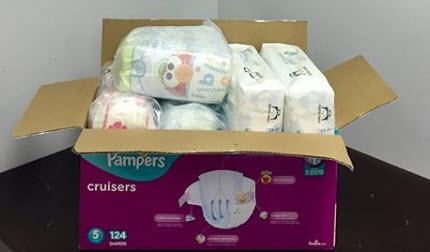 Diapers are so expensive and your baby needs so many diapers.
Go here to get FREE diaper samples from top brands!
Win $1,000 of Pampers Diapers!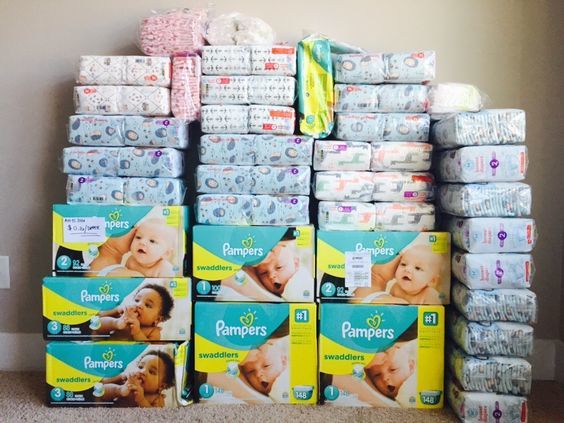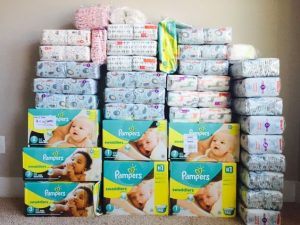 Enter to win free Pampers diapers for a year. Save lots of money!
Win an iRobot Roomba 980 Vacuum!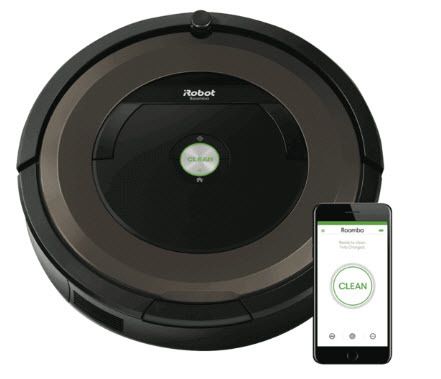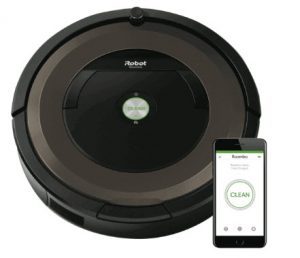 It can't be helped. When there are kids in the house, there is dirt.
Do you need a vacuum cleaner? How about a cool robotic one which does all the work for you and keeps your house nice and clean?
The iRobot Roomba is one of the most popular robotic vacuum cleaners for a good reason. It gets the job done.
Go here to win an iRobot Roomba.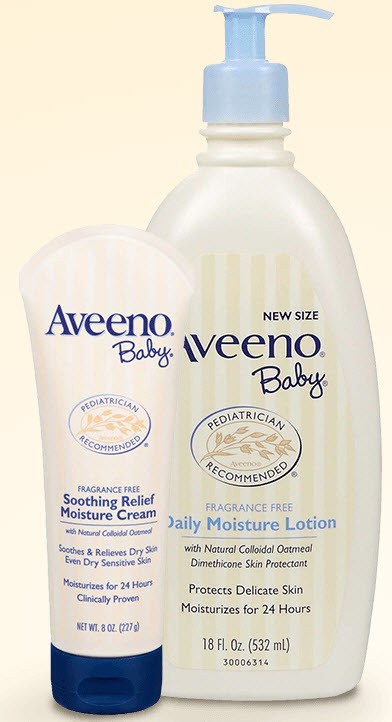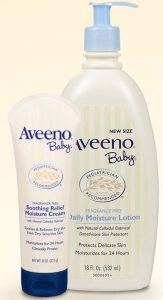 Get Aveeno Moisturizing Lotion for Babies
Aveeno baby lotion is a non-greasy, moisturizing cream which contains natural oatmeal to help soothe your baby's delicate skin.
You can use it after changing your baby's diapers and in general during the day to keep your baby's skin soft and well moisturized.
Get a sample of Aveeno baby lotion here.
FREE Cuisinart Knives & Kitchenware!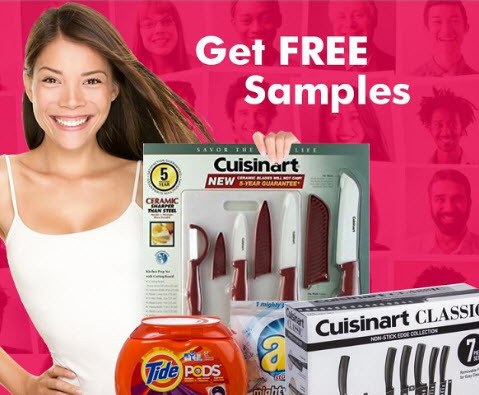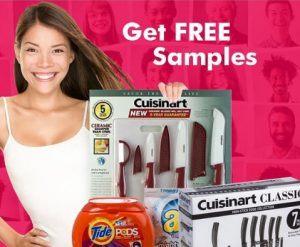 Arm your kitchen for free! This website is running a promotion currently with a pack of free knives. Go here to get free samples of Cuisinart knives.
Limited quantity!
Household Product Samples from Top Brands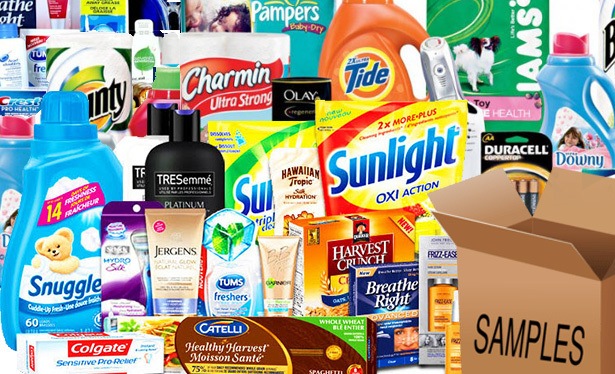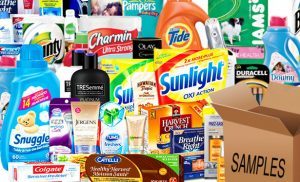 Save money by getting samples of your favorite products from top brands.
It's also a great way to test out new products without having to risk your money. 
On this website, you can request tons of product samples from different brands.
Go here to get household product samples.
Free Samples & Win $1,500 Each Month!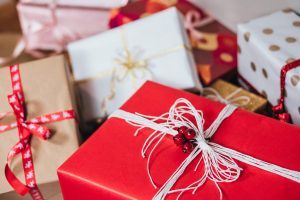 Join this fun website to get FREE product samples, coupons, and money-saving rewards every month.
Plus you can enter their free monthly sweep to win $1,500/mo! 🙂
Get FREE Products to Test & Keep!
Have you heard of product testing jobs?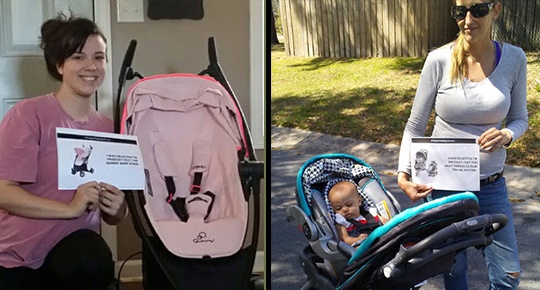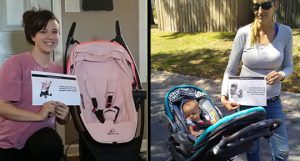 100's of moms are getting expensive products for FREE in return for testing & reviewing the product (as a video review or written review).
There are tons of companies looking for product testers each day!
You can request free baby stuff (baby joggers, baby carriers, baby toys) as well as many other products including makeup, electronics, home appliances, and cool gadgets.
Not everyone gets chosen as a product reviewer, of course, however, it's definitely worth trying!
TIP: Request as many free products as you can for the most chances to be chosen as a reviewer.
Even if you don't need a certain product, you can always sell it on eBay and make some extra $100's!
Product Testing is the best place to find product testing jobs and get free products.
They have 100's of happy users who receive products for free almost every day!
Go here to get expensive products for FREE!
Get $200 to Shop for FREE at Your Favorite Store!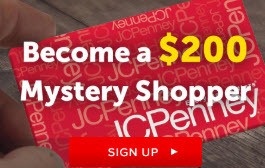 Product Testing also has many Mystery Shopping jobs.
If you're chosen to be a mystery shopper, you'll get a FREE gift card (usually worth $200) to shop for free at a brand store near you.
In return, you'll need to write a review of your experience shopping at that store. (Was it clean? How did the employees behave? Did you have a good experience? etc.)
Go here to become a mystery shopper.
Get Paid to Review Baby Products and Watch Videos!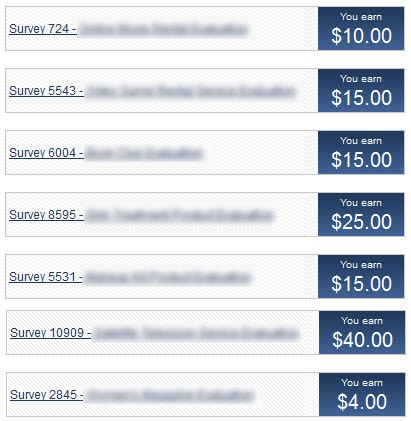 Need extra money to buy the baby stuff you want? On this website, brands will pay you to watch videos including movies, trailers, TV shows, and instructional parenting videos. You can also get paid to review baby products and give feedback on brands.
Get Many Makeup Samples
You can save some bucks by getting free makeup samples online.
Some companies are quite generous with their size samples. If you collect enough samples you might not have to buy makeup for a while.
Plus, getting free makeup samples is a great way to try out new brands and different looks without spending your money.
Below are the 3 best places to get free makeup and samples.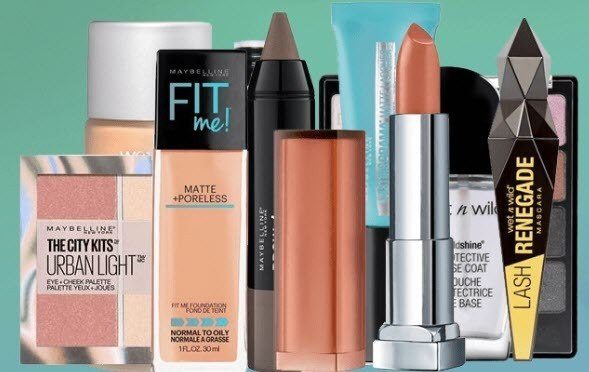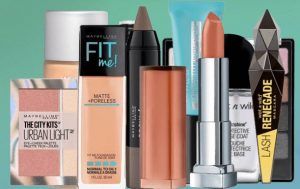 On this website, you can get makeup samples from a big variety of different companies and brands. 
Request Your Free Makeup Samples.
Free Sephora Makeup Samples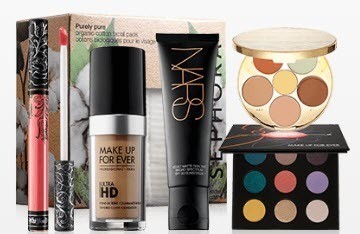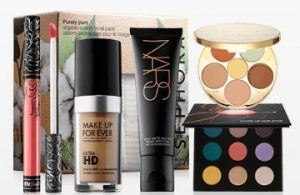 Save money with FREE makeup samples from all your favorite brands at Sephora.
Get your free Sephora samples.
Free Honest Company Makeup Samples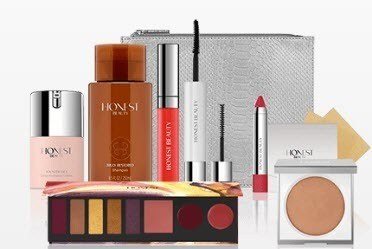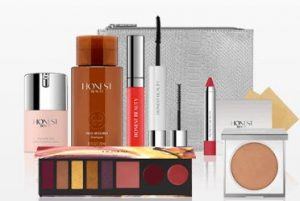 Love Jessica Alba Honest Company cosmetics and makeup? 
Go here to get FREE Honest Co. makeup samples.
Bath & Bodyworks Product Samples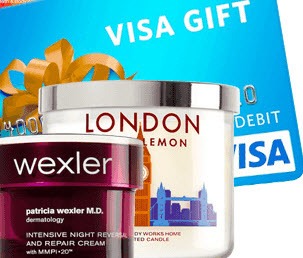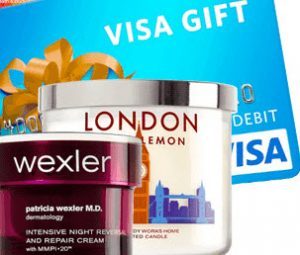 Do you love Bath & Bodyworks cosmetics and healthcare products? Want to try out their new products but can't afford to buy them?
Go here to get Bath & Bodyworks samples.
To read more about baby products visit Wikipedia.