In this article you'll find out how to become a Lyft driver in Las Vegas, Nevada. You'll also hear Las Vegas driver income facts.
Find answers to your questions about Lyft driving jobs including: "Is it worth while driving for Lyft Las Vegas? What are Lyft driver experiences like? Do rideshare drivers like working for Lyft?"
How to Start Driving for Lyft in Las Vegas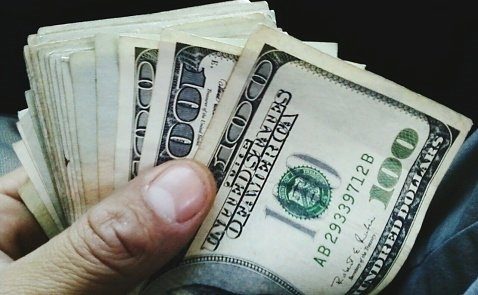 Signup to become a Lyft driver on this special invite page to get a HUGE new driver $$$$ bonus.  (The new driver bonus is extra free cash! It can be worth $300-$1,000.)
The online Las Vegas Lyft driver application form is short and fast to fill out. After you submit your new driver application, you'll get a response from Lyft within 2 weeks.
If you become an approved rideshare driver, you'll need to come to a short mentorship meeting with your Lyft mentor at a Lyft location near you.
After the mentorship session, you can download the Lyft driver app and start driving for Lyft to make money!
Lyft Las Vegas Driver & Car Requirements:
You need to be 21+ and have a valid US driver's license for at least 1 year. Lyft doesn't have any maximum age restrictions.
If you wish to drive your own car, you need to have a 4-door car with 5 seats which is no older than 10 years old. If you don't have a car which meets the Las Vegas Lyft vehicle requirements, you can get a free car from Lyft.
Lyft Las Vegas car rentals cost $99+ per week, however, if you drive full-time for Lyft in Las Vegas, you can get the car for FREE!
Lyft won't accept drivers who were convicted for major felonies (rape, assault, murder, arson, robberies) in the past 7 or more years. If you have a criminal record, check out other creative ways to make money online.
Lyft won't accept rideshare drivers who have more than 3 driving incidents in the past 5 years on their driving record.
Consent to a free background check and DMV check and pass it.
There are no minimum hours you have to work for Lyft in Las Vegas. You set your own work hours and can work as many hours as you want. It's great if you have a part-time job or even a full-time job and just want to work a few extra hours to make more money. Some Las Vegas rideshare drivers work part-time while others turn it into a full-time job. You'd be surprised – some rideshare cab drivers make more money than stressed managers with fancy degrees at big firms!
Las Vegas Lyft driving jobs do not pay a base wage. You'll earn money whenever you work. If you don't work, you don't earn. (Just like any job.)
Go here to become a Lyft driver and get a HUGE sign-on $$$ bonus. 
How much do Lyft drivers make in Las Vegas?
Las Vegas Lyft drivers earn $30-$40/h. Tips and weekly Lyft driver bonuses account for a large amount of driver earnings.
Some Las Vegas rideshare drivers earn less than $30/h and some earn more. Why is there a big difference in Lyft driver earnings? 
Lyft drivers who are friendly and drive carefully get good ratings, big tips, and more work.
If you want to earn a decent monthly income as a Las Vegas Lyft driver, expect to first spend 1-2 weeks checking out different areas to see which areas earn you the most amount of money.
If you work for Lyft in Las Vegas in the morning rush hours, you'll earn more money than working from 2-5 pm in the afternoon.
Lyft driver Jake Stockton does airport runs and earns around $40-$60/h.
Lyft driver Arturo Bryja makes around $2,000/week driving for Lyft 50h per week in Las Vegas. Arturo doesn't work the Las Vegas 'strip' or do airport runs. He prefers to work driving local residents around shopping malls and suburbs because he says there's consistent, reliable work.
Female Las Vegas Lyft rideshare driver Maria Gonzalez earns $30/h because she only works in the afternoon after her part-time job instead of during morning and evening rush hours.
Lyft driver Joseph Atkins earns $40/h by accepting every ride Lyft offers him. If you park in a busy part of Las Vegas and wait for ride requests, you're sure to stay busy!
Lyft usually takes a 20% commission but if you reach the weekly driving goals their commission goes down and you get more cash bonuses.
For instance, Lyft Driver Dan Albertson earns more than part-time rideshare drivers because he only pays Lyft a commission of 5% after he gives a goal of 60 rides per week!
Read more Lyft driver reviews here.
Additionally, Lyft drivers who work near expensive Las Vegas hotels driving rich tourists around often get very generous bonuses. Drivers often make $90-$200 per week extra just from tips! Lyft lets you keep ALL your tips.
Las Vegas attracts many rich tourists. Some Lyft drivers who work in the night driving drunk passengers around on their way to a casino earn very nice tips. 
Almost all Lyft passengers give tips while Uber passengers hardly ever give tips. Some lucky Las Vegas Lyft drivers get really HUGE tips. See this Lyft driver's reddit review:

Nationwide, Lyft drivers earned $500,000,000 from rides and another $200,000,000 from tips. Tips sure add to one's income!