Many people have asked if it's true that they can get a free car from Lyft by becoming a Lyft driver.
The answer is both a yes and a no. Nothing is entirely free in this world.
Lyft car rentals cost $99/week + mileage (or more if you want a luxury car). Most Lyft drivers rent a car for $130-$210/week.
However, the MORE you drive for Lyft the LESS you pay for your car until the car is FREE.
Many full-time Lyft drivers do get a Lyft car for free by working 35-50h/week for Lyft. If you drive for Lyft part-time, you'll get a rental car for cheap but not for free.
So the answer is yes, you can get a free car through Lyft by driving for Lyft full-time. However, if you don't drive for Lyft, you won't get the car for free.
Go here to become a Lyft driver, get a car, and a HUGE sign-up bonus!
(This Lyft promotion is ENDING SOON.)
Scroll down this page to learn all about the Lyft car rental (Express Drive program) including costs, requirements, various Lyft Express reviews from drivers, a comparison of Lyft Express Drive vs Uber XChange, and available Lyft car list.
All About Lyft Express Drive Car Rental Program
Lyft has a car rental program for drivers called Lyft Express Drive.
Even if you have bed credit, don't have a job, and were not approved for a car loan, you can rent a car from Lyft as a Lyft driver.
You can rent a Lyft Express car even if you hardly work for Lyft!
There are no minimum required hours to drive for Lyft.
Here's one example: Jill from San Francisco became a Lyft driver and got a car from Lyft. She has a full-time job and only drives for Lyft on the way to and from work. Jill drives 1.5h to work each day. She makes around $100 each way by picking up a passenger who is going in the same direction. It helps her cover gas and get some extra pocket money.
How to Get a Car with Lyft Express Drive rental program?
First you'll need to apply to become a Lyft driver.
Only Lyft drivers can rent a car from Lyft. It's easy and free to become a Lyft driver.
If you apply to Lyft this week, you can still get a BIG sign-up bonus or earnings guarantee before the current Lyft driver promotion EXPIRES!
The Lyft driver sign-up bonus promotion is ENDING soon so join now before you lose your signup bonus.
Join Lyft on this page to get your BIG sign-up bonus.
After you become a Lyft driver, you can rent a car from Lyft Express drive rental in your area by opening the Lyft driver app, navigating to 'Vehicles' section and choosing the car you want to rent. You can also visit a local Lyft hub (the nearest Lyft location in your area) to choose your desired rental car.
Lyft Express Driver Benefits
Lyft Express Drive users get free roadside assistance, car repairs, car maintenance, savings on gas. Plus, if you rent a car from Lyft car lease program, you'll get a free $1,000,000 liability damage insurance.
Lyft Express Car Rental Reviews from Drivers
Lyft Driver Paul Burke thinks the Lyft car rental is great. "Doing Lyft Express, I can make around $1,185 in a week without owning a car or being responsible for insurance." He says.
Not having to buy a car or commit to paying monthly payments is really great. You can try out working as a rideshare driver without any risk. If you don't like driving for Lyft or Uber you can stop at at any time.
Jack Yee, a full-time Lyft driver in San Francisco, rents a Lyft car for $209/week but gets his car for FREE. "If you hit the weekly goals, you don't have to pay for the car at all." He says. Lyft's weekly driving goals vary from week to week but are usually around 70 rides.
To complete 70 rides, you'll probably need to work 4-5 days. If you work in busy areas or during morning/evening rush hours, you might be able to give 70 rides within 3 days. Even very short rides count towards Lyft's weekly driving goals as well as shared rides. 
Each passenger in a shared ride counts as a unique ride! The more shared rides you give, the faster you'll reach the weekly driving goal.
Renting a Lyft Express car is a great way to test our working for Lyft without a big financial commitment.
How long does it take to give 70 or 80 Lyft rides in order to get a free car?
Here's an example: M. R. completed 80 rides in just 4 days and got a $740 bonus!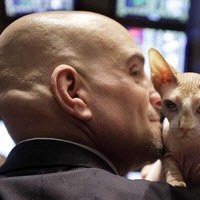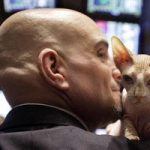 John Gardiner is a full-time Lyft rideshare driver who has been working for Lyft for several years. He says: "I'm in the San Diego market. I tested the water so to speak. I rented my first vehicle from lyft… After several weeks the profitability was sound."
Renting a Lyft rental car is a smart way to test the waters in your city and see if you like working as a rideshare driver and if you can earn the money you want.
Lyft Express Drive Info & FAQ
You can use your Lyft rental car for anything you want, including personal needs. You can drive as much as you want. Lyft cars have no mileage limits.
You can even use your Lyft car to drive for Lyft and Uber at the same time!
What are Lyft Express Drive Requirements?
You'll need to be 21+ and have a valid US driving license for at least 1 year (foreign licenses don't count).
Your driving record must be clean with no more than 3 incidents in the past 5 years.
You'll need to pass a free criminal background check and DMV check. You won't be accepted if you were convicted for major crimes in the past 7 years or more.
The Lyft background checks take about 2 weeks to complete. The background checks won't cost you anything.
Can I Get a Lyft Car Without Becoming a Lyft Driver?
In order to rent a car from Lyft, you need to become an approved Lyft driver. The Lyft application process can take up to 2 weeks.
Can I Cancel Lyft Express Rental Car?
Yes, you can. Lyft does not force you into long-term contracts like Uber XChange.
You pay each week for your car through the Lyft driver app and can stop renting it at any time. There are no cancellation fees or penalty charges.
Unlike Uber's car rental where you loose your $500 deposit if you cancel the rental after 30 days, with Lyft you'll get your deposit back.
What is the Current Lyft Car List?
Lyft works with Avis, General Motors, Flexdrive, and Hertz.
Lyft Express car lease program has thousands of cars available to choose from.
You can get a cheap Lyft car or a big luxury car. Their available cars for rent differ from city to city.
After becoming a Lyft driver, you'll see a list of currently available cars you can rent.
Is Lyft Express Drive better than Uber Car Rental?
Most rideshare drivers think it is.
Lyft Express Drive rental is cheaper than Uber rental program.
With Lyft you can get the car for free if you drive enough. 
Uber locks you into a long-term rental contract where you'll lose your $500 safety deposit if you cancel after a month.
Lyft doesn't lock you into any long-term contracts and will give you back your safety deposit if you decide to stop renting a Lyft car at any time.
Driving for Lyft Info
Here are the current 2019 Lyft driver requirements:
• There are NO minimum required hours you have to work for Lyft.
• You can drive for Lyft full-time, part-time, or just 1 hour per week.
• The more you drive for Lyft the cheaper the car rental gets until you get your car for FREE!
• The more you drive, the more weekly bonuses (extra cash) you'll get from Lyft. Lyft offers drivers 12 driver bonuses. Some of their bonuses are worth $750 each! Check out the full list of Lyft driver bonuses and promotions here.
How old do you have to be to drive for Lyft and get a Lyft car?
You need to be at least 21 years old.
How much does Lyft charge drivers?
Lyft takes a 20% commission, however, if you drive for Lyft full-time you could be eligible to only pay Lyft a 5% commission!

Do Lyft Drivers make Good Money?
Lyft drivers earnings vary from city to city and from driver to driver.
Full-time Lyft drivers can earn $1,400-$2,300/week driving for Lyft in big cities.
Go here to see examples and screenshots of real Lyft driver earnings.



Lyft drivers who have 5-star ratings get more jobs and therefore earn more per hour. You'll see some Lyft drivers saying they earn only $16/h while others consistently earn $30/h or even $40/h for years.
Tips account for a large percent of Lyft driver's earnings. Lyft gives drivers 100% of tips. The reason some Lyft drivers income is higher is because they are friendly to passengers and therefore get generous tips and/or drive in richer areas where people tip generously.

Lyft driver Arturo Bryja makes $2,000 a week driving full-time for Lyft in Las Vegas. "I've done over 5,000 rides with Lyft. The thing with every job is there are people who are good at their job and there are people who suck at their job. The longer you do something the better you get at it." He says.
New Lyft drivers often don't know which areas are best to work in or what times are best. When they hang around in quiet areas where they don't get enough work, of course their hourly earnings will be low.
The common mistake new Lyft drivers make is giving up after a day or two when they didn't make $35/h yet. If you stick with Lyft for at least 2 weeks, try different areas, find out which areas make you the most money, and especially work during rush hours and Peak Hours, you are bound to make decent money driving for Lyft.
Go here to read more Lyft driver reviews and see screenshots of how much Lyft drivers earn.
What Cars does Lyft Express Drive Have?
Lyft has thousands of different types of rental cars on offer. You'll be able to see their list of Lyft cars after joining Lyft and logging into their driver app.
Driving for Lyft Bonus Info
The more you drive for Lyft, the more bonus cash you get from Lyft. Lyft has 12 bonuses for new drivers and active drivers.
Lyft has very generous driver bonus promos. Some Lyft bonuses vary depending on your city.
On average, each Lyft driver bonus can be worth $2 to $750! And you can get multiple bonuses per hour, per day, and per week on an ongoing basis.
Here is one example: Rideshare driver M. R. was offered a $740 bonus for give 80 Lyft rides in his city in one week. He easily managed to give all those rides in 4 days flat, got his Lyft driver bonus, and then completed an Uber quest over the weekend to get even more bonus money.
Go here to read all about the Lyft driver bonus promotions.
Lyft Driver Complaints
Some drivers complain about Lyft taking 20% commission and stop working for Lyft because of that commission.
For instance, Lyft driver Wallace Bodden earned $56 for a 1h drive but was unhappy because Lyft took it's 20% share ($14) out of his earnings leaving him with an hourly income of $42/h. (I don't know about you but $42/h still sounds good to me!)
When you just start out as a new Lyft driver, you'll be paying Lyft a 20% commission BUT as you give more rides, the amount you have to pay Lyft goes down.
Some drivers only pay Lyft a 5% commission when they drive full-time!
Driving for Lyft Facts & Lyft Driver Income
• Lyft drivers have made over $500,000,000 and another $200,000,00 in tips!
• 23 million passengers use Lyft. Lyft drivers give over 1 million rides per day.
• Lyft is available in over 300 cities in America.
• In many cities, more passengers use Lyft app than the Uber app.
Should You Drive for Lyft or Uber?
That's a question that's often debated among rideshare drivers. Depending on which rideshare app service is more popular in your city, it could be more profitable to work full-time for Lyft or it could be best to work for both Lyft and Uber.
Most rideshare drivers agree that it's best to start driving for both Lyft and Uber at the same time and see which one is more profitable in your area.
What are Lyft Express Driver Expenses on Average?
That depends on your car (if it eats a lot of fuel) and how much you drive. If you stay parked in one place waiting for Lyft jobs to come in, you won't have such high expenses as if you do the mistake of driving all around town looking for work.
Rideshare drivers who have a more expensive car will have higher expenses than Lyft drivers with a smaller, cheaper car.
Here is an example of Lyft driver expenses.
Rideshare driver Tim Snyder says "I drive a Nissan Leaf. When I charge at home it's costing me about $2.50 for 100 miles of driving… Very little of my money has to go to pay to drive the car… Most rides are under 5 miles, and at the most 10 miles… Overall, this has been a great job, and I love the flexibility."
How to Become a Lyft Driver and Get a Car with Lyft?
Submit your Lyft application online and wait for Lyft to get back to you. After they approve your Lyft driver application, you'll need to come to an on-boarding session at the nearest Lyft hub. After the session, they will activate you.
Once you're an activated driver, you can rent a car from Lyft by logging into the Lyft driver app and choosing a rental vehicle you want to rent.
Who Benefits from Lyft Express Car Rental Program?
• You want to work as a rideshare driver (full-time or part-time) but don't have a car.
• You want to rent a car and be able to stop renting it whenever you want, without being locked into long-term contracts. And you plan to work at least a few hours for Lyft.
• You want to rent a car without having to pay for maintenance, repairs, insurance etc.
Lyft Express car leasing program is designed for people who want to work as a ride-share driver but don't have a car or don't have a car that meets the Lyft car requirements.
If you want to get a free car without working as a rideshare driver, this isn't for you. 
Go here for the best (bad credit OK) car loans and auto financing options with a very LOW APR.
Good luck! We hope you make a lot of money driving for Lyft and enjoy your Lyft rental car.