On this page you'll learn all about the Lyft driver requirements & vehicle requirements in 2019.
Many people want to drive for Lyft to supplement their income however, not everyone gets accepted by Lyft.
Lyft drivers working in big cities earn $25 to $40 per hour, often netting $1,000-$2,000 per week when they drive full time.
Driving for Lyft is a nice way to make extra money on the side or make a full monthly income. Some Lyft drivers even earn more than fancy dudes in suits working at big brands!
Don't believe us? Here are some Lyft driver earning examples:
"I make about $1,400 in a week" Lyft driver Billy Tilly says.

Jay Cradeur is a full-time Lyft driver and graduate of UC Berkley.
"I have earned an average of $2,300 per week, which included approximately $100 in weekly tips, $100 in weekly Prime Time earnings, and $500 in weekly bonuses." he said. Most other UC Berkley graduates don't make as much as he earns driving for Lyft.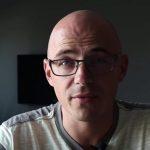 Arturo Bryja makes $2,000 a week working for Lyft in Las Vegas. "I've done over 5,000 rides with Lyft. The thing with every job is there are people who are good at their job and there are people who suck at their job. The longer you do something the better you get at it." he said.

See more Lyft driver earnings examples here.
As a Lyft driver, you're a freelancer meaning you can work for Lyft as much as you want, whenever you want.
There are no minimum required hours to drive for Lyft.
It's completely free to become a Lyft driver.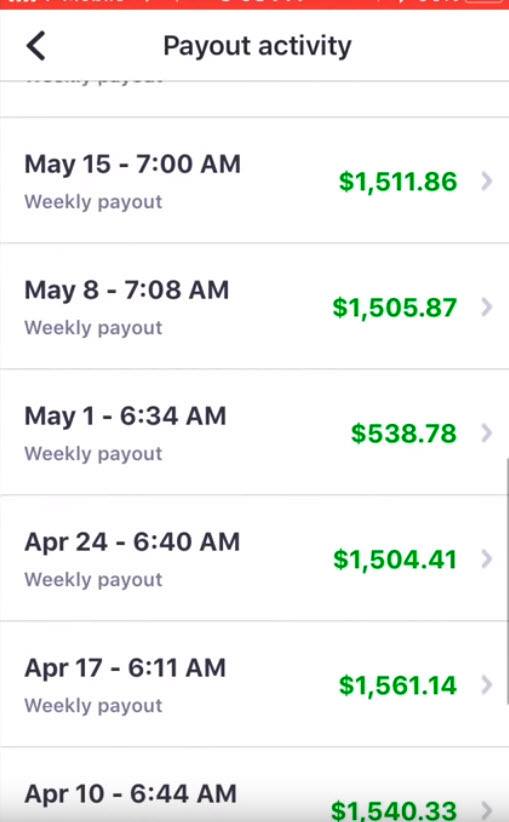 Lyft Driver Requirements in 2019:
To drive for Lyft you need to meet the following driver requirements.
Be 21+ years old. Lyft does not accept 18 YO applicants or minors.
Have a valid US driver's license for at least a year. Foreign licenses don't count. If you're 21 and just had a license for a year, you won't qualify.
Pass their free DMV check. You need to have a clean driving record with no more than 3 incidents in the past 5 years.
You need to pass a free criminal background check. Lyft checks for convictions of major felonies including robbery, rape, murder, arson, etc. Note this does not include arrests, only convictions.
If you were convicted for any major crimes, you won't be able to work for Lyft because Lyft needs to protect both their drivers and passengers.
Have an iPhone or Android phone so you can use the Lyft app.
Note: These free background checks usually take 2 weeks to complete so don't expect to hear back from Lyft within a few hours or days.
Lyft Car Requirements 2019:
You can work driving for Lyft with your own vehicle or rent a car from Lyft Express Drive. (If you drive full-time, you can get the Lyft car for FREE!)
If you want to drive for Lyft with your own car, your vehicle will have to match these requirements:
Have a car with 4 doors. No sports cars or cars with strange lifting doors.
Have 5 seats and seat-belts including the driver's. 
Show proof of an active in-state car insurance.
You'll need to have your name on the insurance policy.
Pass a car inspection. Your car can't be too damaged or filthy. Make sure you wash it well before coming to the vehicle inspection in order to give a good impression.
Comply with your city's vehicle car age rules. Depending on your city's vehicle age requirements, usually your vehicle can't be more than 10 years old.
Lyft has slightly different vehicle and driver requirements depending on where you live. Go here to see Lyft's requirements for your city.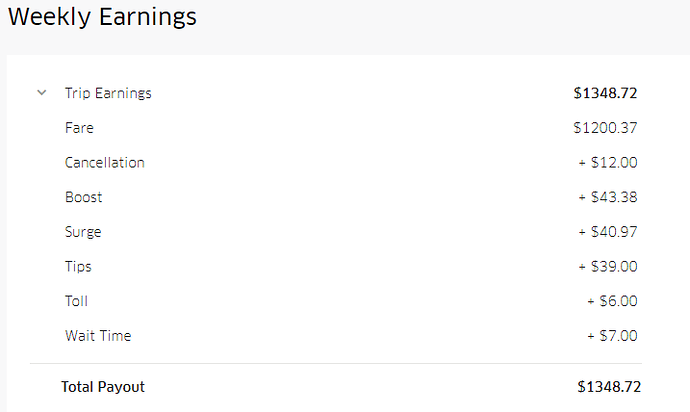 What Cars are Eligible for Lyft?
You can drive for Lyft with any car which meets the above mentioned vehicle requirements. You can drive a small car or a big car, a fancy car or a plain car. Lyft does not require you to have the biggest and best car in the world. It's OK if your car has minor damages and normal wear and tear but you won't meet Lyft's requirements if your car has major damages and looks really crappy.
If your car has lots of scratches and chipped paint, get a new paint job. 
How to Get a Free Car as a Lyft Driver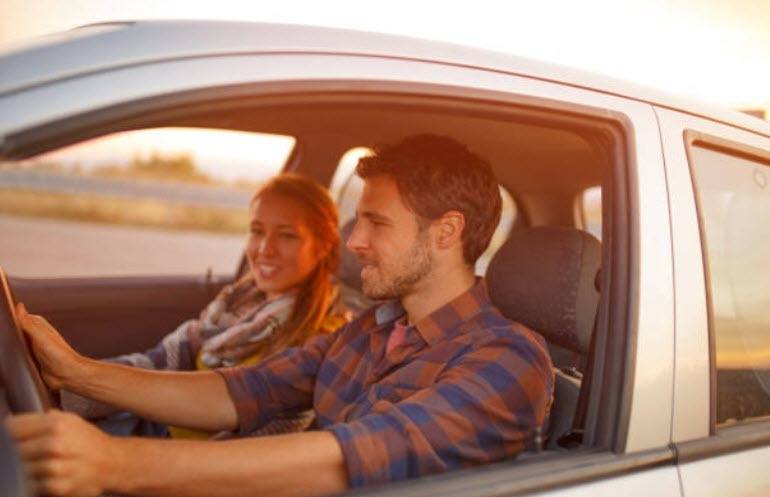 If your car doesn't meet Lyft's vehicle requirements, you can get a car from Lyft when you become a Lyft driver.
You'll first need to get your Lyft driver application approved before you can rent a Lyft vehicle.
After becoming an activated Lyft driver, you can visit your local Lyft Hub and choose the rental car of your choice. Lyft has tons of different kinds of cars to choose from. The smaller cars cost less and the bigger, fancier cars cost more. 
The more you drive, the less you'll pay for the Lyft car rental until you get the car for FREE!
Lyft car rental costs are usually around $99/week + mileage. Maintenance and repairs are free.
Go here for more info on getting a free car with Lyft.
Lyft Express Drive Requirements
To be eligible for Lyft Express Drive you need to be an approved Lyft driver. After that, you can rent a car from Lyft Express.
What is the Lyft Driver Sign-on Bonus in 2019?
Lyft is now giving a HUGE earnings guarantee bonus to new drivers!
The Lyft driver bonus is $1,000 in the form of guaranteed earnings which means you'll make a guaranteed $1,000 when you drive for Lyft.
Join Lyft now and get your bonus!
What other driver bonuses does Lyft offer?
Loads of them! Lyft has 12 new driver bonuses and bonuses for existing drivers including power driver bonuses!
The more you drive, the more you earn. 
If you drive during busy rush hours, you can make up to 8x the regular fare price.
Go here to learn about all the Lyft driver bonus promotions.

Lyft Driver Pay & Bonus – $56/h
How does the Lyft new driver sign-up bonus work?
Lyft's new driver signup promotions vary and end as quickly as they begin. If you're lucky enough to see them offering a bonus, snag it while you can!
Depending on Lyft's current driver promos you could either get a cash bonus when you complete a certain amount of rides during your first month or you could get a $1,000 bonus as an earnings guarantee.
The earnings guarantee means you're guaranteed to earn $1,000 by working a certain amount of hours for Lyft. Depending on your where you work (if it's in a busy area or in a quiet sleep suburb) and when you work (during rush hours or during quiet down time), you might be able to get your bonus in just a few days.


Local Car Requirements for Lyft
Lyft driver requirements in Las Vegas, Los Angeles, NYC, New Jersey, Oregon and Tennessee are very similar.
Regardless in what city you work for Lyft, the driver requirements remain the same. The only thing that's sometimes different are the vehicle requirements because some cities allow cars which are 12 years old while others don't allow any vehicle over 7 years.
What is the Lyft Driver Age Requirement?
You need to be at least 21 years-old to drive for Lyft. Anyone younger can't join. If you're over 18 and need work, consider working for DoorDash instead.
Minimum hours required to drive for Lyft
Lyft does not impose any minimum required hours for Lyft drivers, however, if you don't drive for Lyft at all for several months, you'll get deactivated.
But fear not! You can always get reactivated when you want to continue working for Lyft.
2019 Requirements for Driving for Lyft
Even after you become an activated driver, in order to keep working for Lyft, you'll need to meet the following requirements:
Keep your car clean! No one wants to sit in a dirty, smelly vehicle and get their clothes stinky and soiled.
Be friendly and polite. Don't insult your clients or yell at them or treat them badly. Even if they don't tip you or if they have an annoying voice or attitude, maintain your cool and be nice.
Work at least 5h per month for Lyft. If too many months pass without you driving for Lyft, you risk being deactivated.
Don't rip your clients off. People can look at Google maps on their phones and if they see you're taking a crazy long route for no good reason (apart from being able to bill them more) they'll get pissed off. If you get too many bad reviews, Lyft will deactivate you.
Even though many lonely women like to seduce their drivers and have a quickie in the back seat, it's best to not let them seduce you as it could lead to problems. Keep business separate from your personal life!
Tips for new Lyft drivers in 2019
Here are some tips from Lyft drivers how to make the most money in 2019 driving for Lyft.
Work during rush hours and prime time. After becoming a Lyft driver, you can log into their app and see what times of day are rush hours and prime time. If you work during those hours, you'll make the most money from each ride! Some Lyft drivers earn up to $50 per hour during rush hours, especially if they drive multiple passengers around at the same time.
Drive on weekends and evenings. Sometimes you'll earn more during morning and evening rush hours than weekends, and sometimes you'll earn more on weekends. 
Be mindful of Lyft's driver requirements and always adhere to them. If you're a man, don't hit on your female passengers. Don't get physical with your passengers. Don't try to rob your passengers. Be nice and you'll do very well!