In this article, we'll share clever tricks how to get $600 of FREE baby formula samples from the top brands!
You can get boxes of free Enfamil formula, free baby food from Gerber (including their Organic baby formula line), and free Similac formula for babies and toddlers.
Who qualifies to get these baby freebies?
New moms or pregnant moms.
Moms who are single, have a low-income or are unemployed.
US citizens over 18.
How long will it take you to get these free baby samples?
Around 1 hour.
How can You Get Free Baby Food by mail?

Here's how it works: Brands spend millions of dollars giving away free product samples every year. It's part of their marketing strategy.
However,  you'll never see their free samples mentioned on their websites because they don't want current customers to keep getting free samples (and never buy from them).
In order to get the free baby food samples, you need to join popular mommy sample sites, forums, survey sites, and online sampling clubs.
Brands give these clubs free samples which they distribute to their members.
How to join a baby sample club?
It's free and easy to join and pretty fast and easy. It will only take you a few minutes to join each club. All you need is a valid email (and to provide your address when you want to receive the free samples).
7 Most Popular Baby Sample Clubs in 2020
Here is a list of legit baby sample clubs ranked by popularity.

Join all of these free baby sample clubs in order to get the most freebies! The more sites you join, the more resources you'll have to get free stuff from.
Granted, it will take you a little more time to join all of them, but it will sure be worth it when the free baby boxes start to arrive (and save you money).
Join EDF to Get FREE Enfamil items worth $400 and a chance to win FREE Baby Diapers for a Year!
EDF is the most popular sample club and community for moms. They have ove 1 million fans on Facebook alone!
As a free member, you get a big box of FREE baby samples and gifts from top brands every month!
EDF also runs daily free-to-enter giveaways with great prizes (diapers, baby gear, money). And of course, their forums are a great place to get advice and speak to other moms.
Get free formula and food from S&S sample club. S&S is one of the best sample sites for moms. While others have many different products, they specialize in baby stuff. It's easy and free to join. Become a member and request as many free baby food samples as you want. They have all the top brands (Similac, Gerber, Enfamil etc).
Get a free mystery box with $200 of baby items! Depending on current sponsors, this can include baby food, diapers, clothes, toys, a baby monitor, and other baby items.
Join this free sample club for moms to get all sorts of free baby products and products for yourself.
Join ILoveSamples Club for a big selection of free products and samples in every category. You can get baby items as well as household products, cosmetics, makeup, skincare products, and snacks.
Join this insider newsletter to hear of the best new samples and product testing opportunities.
How to Get a Box of Free Baby Samples from Amazon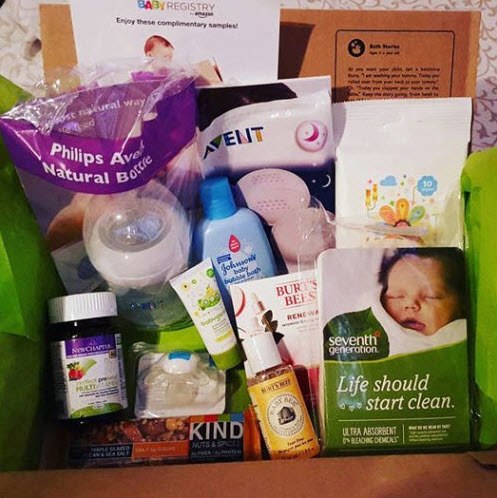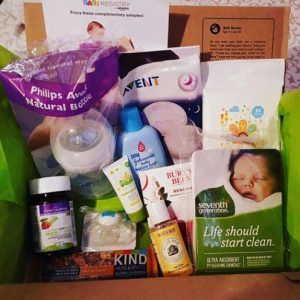 You can also get a FREE box of baby items from Amazon!
The Amazon baby registry box contains free diapers, baby formula, 1-3 baby bottles, pacifiers, baby wipes, baby skincare products, a baby toy, and some baby clothes.
To get this free box, create a free Amazon baby registry on this page (a registry is a wishlist of baby items you want) to get your free baby box.
To get more free baby samples, join Amazon Prime for a free trial month and join Amazon Family for another free trial.
Amazon Free Sample Program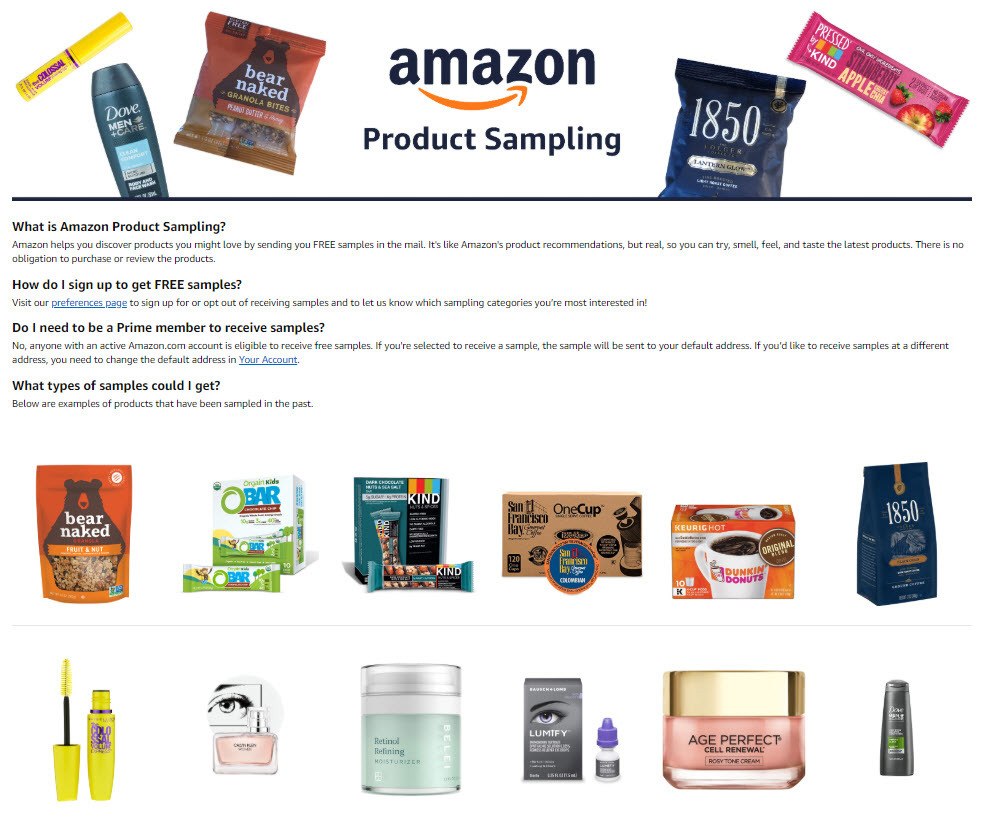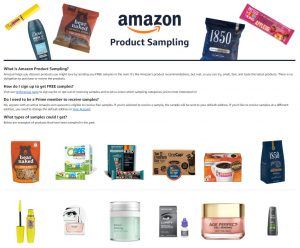 Did you know Amazon also has another free product sample program?
All Amazon members can enroll in this program.
Each month, they have different samples available (not just baby stuff).
You can opt in or out of the sample program in your preferences.
Go here to see a list of current free to sample products.
How to Get Free Baby Stuff and Gift Cards
Still need more free baby formula? Here's another hack savvy moms use to get free baby food and diapers.
Join these popular survey sites to get FREE baby products to test and keep.
You can also get free gift cards and cash in return for sharing your opinion on baby products and brands.
Go here for a list of the top paid survey sites for moms.