If you're thinking of becoming a Lyft driver, make sure to SNAG the best signup bonus promo you can!
When you search online for Lyft new driver sign-on promo codes, there are many old expired codes or fake scam codes.
If you use a fake or old Lyft driver bonus code, you won't get ANY bonus when you join Lyft!
Because Lyft gives so many bonuses to their new drivers, it can get confusing and overwhelming. On this page we explain all about all the Lyft driver bonus promotions and how each one works.
All About the Lyft Bonus for Drivers Promotions 2019
After getting over $5.1 BILLION dollars in venture capital funding, Lyft is doing everything they can to attract drivers by throwing huge bonuses at them. When Lyft first started out, they were giving up to a new driver bonus up to $2,500!
Now that more people know about Lyft, their bonuses are smaller but still very attractive.
How to get a Lyft driver bonus?
To get your sign-on bonus, you need to join Lyft on this special invite page. When you join Lyft from a special invite page, you'll get the highest currently available sign-on bonus from Lyft.
Depending on the current Lyft driver promotion and your location, you could get up to $800 sign-on bonus or an earnings guarantee.
The earnings guarantee can be hourly, weekly, or monthly. During one of their previous promotions, Lyft was offering a $35/h earnings guarantee which meant if you worked for an hour and didn't make $35, they'd give you a bonus to help you reach that $35/h goal.
Visit the link above and see what bonus they're currently offering. If you see a bonus, hurry and join Lyft to claim it!
Asides from the Lyft new driver bonus, Lyft gives new drivers 12 more different kinds of Lyft driver bonuses!
Yes, that's right. 12 of them. How generous is that?
When you become a Lyft driver right now, you can snag their generous bonuses and make the most money possible.
Who knows how long the Lyft driver promo codes will last. Uber stopped giving signup bonuses as soon as they had enough drivers.
How to get the most Lyft new driver bonus cash?
Lyft rewards their Lyft drivers who get good reviews, work during busy hours in the day or evening, and reach their weekly driving goals. 
If you drive for Lyft full-time, you'll likely manage to snag most of their bonuses. Some drivers get an extra $800 per week just in bonuses!
What Kind of Lyft Driver Bonus Promotions are there?
There are 12 Lyft bonus promotions for new and active drivers. Even when you're no longer a new driver, you can still keep getting nice big bonuses by driving for Lyft during busy hours and in busy areas.
Get $25 to $750/week BONUS free money when you complete Lyft's ride challenges! Some challenges are as small as 10 rides, while others are 70 rides. Michael got a bonus $500 from Lyft for completing only 45 rides that week. 45 rides are easy to do in a busy city. Some rideshare drivers complete 45 rides in 2 days. Rides of all lengths count towards the ride challenge, including short 2-minute rides and Lyft Shared rides (with multiple passengers at the same time).
Lyft Power Zones Bonus. Make up to $195 for ONE ride! Before the week starts, Lyft tells their drivers about that week's Power Zones in the city to encourage them to drive in those areas. If you drive in the Power Zones, you're sure to make more for each ride no matter how short or long it is.
Peak Hour Bonus for Lyft Drivers. What are Peak Hours? These are the times of day when people rush to and from work and need a Lyft ride. Peak Hours are in the morning and in the evenings. During Peak Hours, you'll earn extra cash from Lyft for each ride you give.
Lyft Driver Prime Time Bonus. Prime Time is flexible and changes every day. You'll never know when Prime Time hits until you've gotten the feel of your city and the regular rush hours. Sometimes, Prime Time is there for an hour while other times it's only there for a few minutes. Prime Time is when there are many passengers requesting rides. During Prime Time, you can earn up to 8 times the regular ride fee! So instead of being paid $10, you could be paid $80. 
Guaranteed Prime Time Bonus for Drivers. This bonus is set ahead of time before the week begins. You can see a map in your driver console with the highest bonuses and the days and times that these bonuses are available. Guaranteed Prime Time bonus pays you 20%-700% more for each ride you give.
HUGE driver referral bonus codes. Earn up to $750 for each new Lyft driver you refer!
In order to get your own driver referral codes, you need to become a Lyft driver first. Then you could earn $7,500 per month just by getting 10 other drivers to join Lyft! That's some easy money! Exciting, right?
Weekly Power Driver Bonus. When you reach the weekly driving goals (which can be 60 rides or 70 rides), you'll get cash bonuses and pay Lyft less in commissions. Some drivers only pay Lyft 5% commission instead of the regular 20% when they reach Power Driver status! Rideshare driver Dan Albertson for instance only needed to give 60 rides in a week to achieve Power Driver status and get to keep 95% of his Lyft driver income! 
Lyft Streak Hour Bonus. If you accept all the rides Lyft offers you for an hour, you could get a cash bonus called a "Streak" bonus. 
Good Feedback Bonus for Drivers. If you keep getting good ratings from passengers, Lyft might give you a surprise cash bonus.
Passenger referral bonus code. Once you're a Lyft driver, you can also refer new passengers. How would you do this? Post your codes in forums online and FB groups. If someone decides to hire you or a different driver, you'll earn a $20 bonus from Lyft and the passenger gets $10 free rides! Many passengers search online for referral codes in order to get free rides. If they use your code, you'll make money.
Lyft driver signup bonus. This bonus changes depending on Lyft's current driver promo and can be anything from $100 to $1,000 (or nothing). 
Lyft earning guarantee bonus. If you joined from a special invite page with an earnings guarantee, Lyft will guarantee that if you work for them you'll earn a certain amount of money even if you didn't have any rides. Sometimes they give an hourly earnings guarantee bonus for drivers and sometimes a weekly or monthly one.
How does a Lyft Bonus for Drivers Promo work?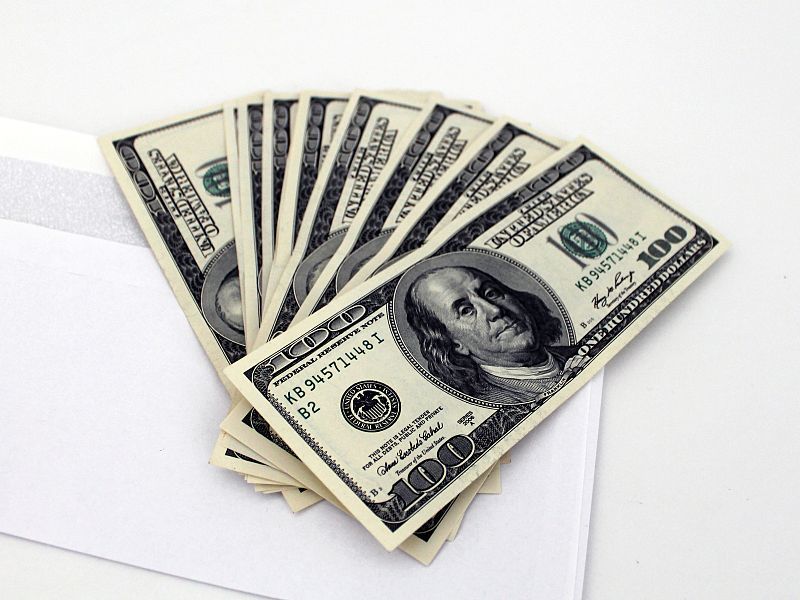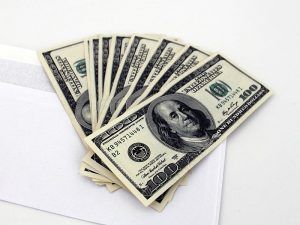 Once you're a driver, the more you drive, the more money you'll make with Lyft. Lyft rewards their active drivers with fat, juicy cash bonuses.
If you drive during busy times, you'll always make more money. At certain hours of the day/night during rush hours when many people need a ride, Lyft gives you extra cash for every ride you give.
Lyft also rewards you with cash bonuses when you give a certain amount of rides.
You'll get Lyft bonus cash when you get good reviews. Lyft also gives weekly cash bonuses for drivers who have been with them for a while, and surprise cash bonuses.
Here's an example of Lyft driver bonuses Leonid S. Knyshov got one week:
$250 Lyft driver bonus for completing his goal of 70 rides that week.
$750 Lyft referral bonus for referring a new driver to Lyft.
$87 bonus for driving for Lyft during Prime Time.
Plus extra cash to fulfill the $35/h income Lyft guaranteed him when he became a Lyft driver.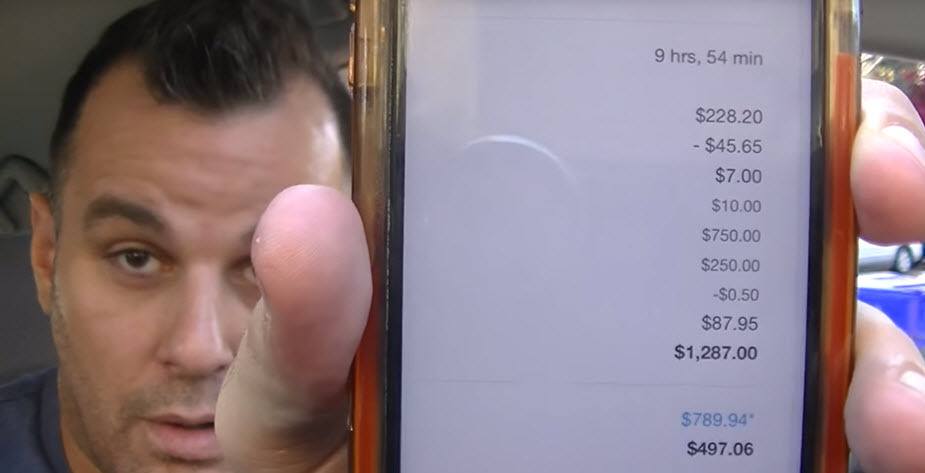 How much money do Lyft drivers really make?
Lyft drivers who work in a busy area and in busy times of the day or evening, make up to $40/h. 
Go here to read Lyft driver reviews, hear about Lyft driver experiences, and see real Lyft driver earnings examples.
How does the Lyft driver referral bonus code work?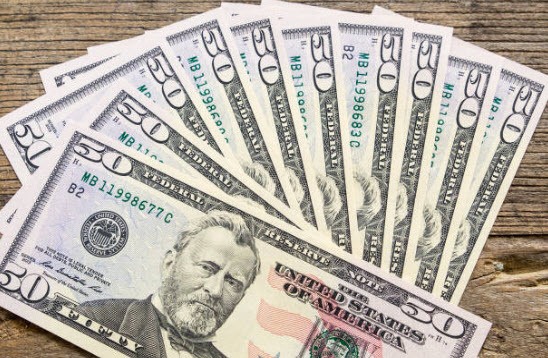 After becoming a Lyft driver, you'll get a special referral code. When you share your code with your friends or post it online and someone uses it to join Lyft, you'll be paid a HUGE bonus! The bonus can range from $25 to $750!
In fact, some Lyft drivers hardly drive for Lyft at all. All they do is post their Lyft referral codes online and make a really nice income just by telling others to join Lyft. Because it's much easier work to refer drivers than to drive for Lyft, many drivers post fake codes claiming that you'll get a $1,000 or even $5,000 if you use their code.
The truth is, all referral codes are the same. When Lyft runs a promotion, everyone gets the same codes and there are no "magic" Lyft signup codes which will suddenly get you a gift of $5,000 for free.
What's more, because some driver referral codes are old, if you use those codes you risk not getting ANY bonus at all.
Therefore, it's much safer to signup on a special invite page where you know you'll get a GUARANTEED signup bonus from Lyft.
How does the Lyft Prime Time Bonus work?
Any Lyft driver can get a Prime Time or Rush Hour bonus (extra cash) by driving during these busy hours.
Rush Hours are usually in the mornings and evenings when people go to work. Prime Time can be any time of day or night when the demand for rides is high.
"There are times the demand in certain areas is high. The fees are escalated. I've seen some rates go as high as 800%. That's $24 for a $4 ride. Sweet! These are available to ALL drivers." Lyft driver John Gardiner says.
Lyft Driver Bonus for Returning Lost Items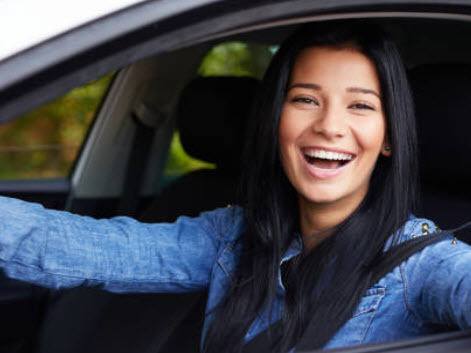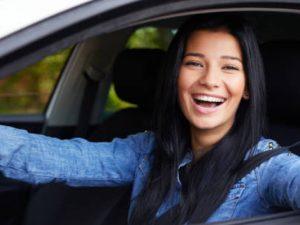 It's surprising how many people are scatter-brained and forget their phones, keys, wallets, and handbags in cabs.
When someone forgets an item in your car, they'll pay you handsomely to return them their lost belongings.
Lyft drivers who drive at night and have drunk passengers have the highest chances of people forgetting belongings in their vehicle.
How big a bonus do you get when someone forgets his belongings?
For example, one Lyft driver made $250 in a single day by bringing back 2 lost items (an iPhone and keys) to their owners. 
There are no rules when you have to deliver back the forgotten items. Most drivers wait until rush hours are over to do their rounds delivering forgotten belongings. Passengers who forget their items will pay you a bonus and must pay you in full for your time driving back and forth to wherever they are located.