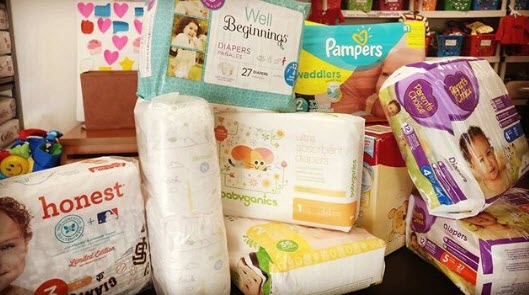 Yes, you can get free baby product samples including Huggies, Luvs, Seventh Generation, Pampers, and Honest Company baby diapers directly from Amazon!
Here's a SECRET very few moms know of: Amazon recently launched a free product sampling program.
It's fast and easy to enroll! Anyone in the US can get free diaper samples.
You can request free baby samples as well as boxes of all sorts of product samples including baby stuff, cosmetics, household products, food, snacks, pet products, and more!
Here's how to get free baby samples from Amazon:
Select the kind of free samples you want. (Depending on your location, you may be able to select free products you want or select the category of products you want and receive a surprise box of samples.)
Enter your shipping info. (Shipping is free too!) You'll receive your samples by mail. 
That's it!
How to Get a Box of FREE Baby Stuff from Amazon?
Want more FREE baby stuff (including free diapers, formula, bottles, clothes) from Amazon?
Create a free Amazon baby registry to get a FREE box full of baby samples!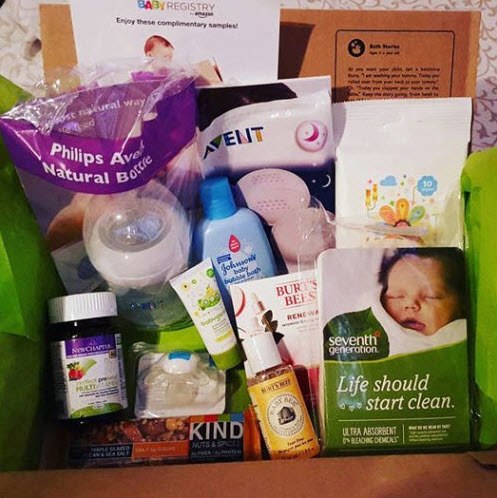 Asides from the Amazon product sampling program, you can get free baby things by creating an Amazon baby registry and requesting a box of baby stuff.
Go here to create your registry and get your FREE baby box.
Here's what the free Amazon baby box comes with:
2-3 packs of free diaper samples! These could be Huggies sample diapers or Luvs, Pampers, Seventh Generation diapers. It depends on their current sponsors and their promotions.
Free baby formula and baby food.
Free baby toy(s)
Free baby onesie or bathing robe.
Free baby skin care products including lotions and creams.
Where to Get Many MORE Free Product Samples?
Asides from Amazon, there are many free product sample clubs online.
These sample clubs are free to join. You can get completely FREE products from all the top brands including makeup samples, skincare samples, food and snack samples, household product samples, and of course baby samples.
Go here to for a big list of the best places to get free baby samples online.
You can also get free gift cards and free products by answer surveys from brands.
AND you can get free products by testing and reviewing them.
Go here for a list of top, legit survey sites and product testing sites.
How does the Amazon Free Samples Program work?
You need to have an Amazon account in order to get free samples.
There are no strings attached or special requirements.
For instance, you do NOT need to pay any membership fees or be a Prime member.
Any Amazon user can join the samples program!
Are these Baby Samples Really Free without strings attached?
Yes, they are! All you need to do is to enroll in the Amazon product sampling program to receive free samples by mail.
The samples you'll get vary depending on which advertisers are currently running a freebie promotion.
Why does Amazon give Free Product Samples?
It's not Amazon who gives the free samples. Companies big and small, including brands and startups, give free samples of their products to people. Why? Because they want to addict you to their products!
When you try a free hair lotion, lipstick, or chocolate bar, and you like it, you'll buy more of it.
That's why giving free product samples is part of many companies' marketing strategies.
What Free Baby Diaper Samples can I get from Amazon?
This depends on which brand is currently running a promotion giving out freebies. 
Luckily, almost all the top brands give out free samples.
On Amazon's website, they advertise the following free diaper samples:
Samples of Huggies diapers (in any size you want).
Free PURE diapers.
Free samples of Luvs baby diapers.
Free samples of Seventh Generation diapers.
Free Honest Company diaper samples.
Samples of Pampers diapers for free.
Go here to check out what free samples are currently available on Amazon.